The Bamiyan cultural centre
Building peace in the minds of men and women. (UNESCO)
Il centro culturale di Bamiyan
Costruire la pace nella mente degli uomini e delle donne. (UNESCO)
O centro cultural de Bamiyan
Construindo paz na mente dos homens e mulheres. (UNESCO)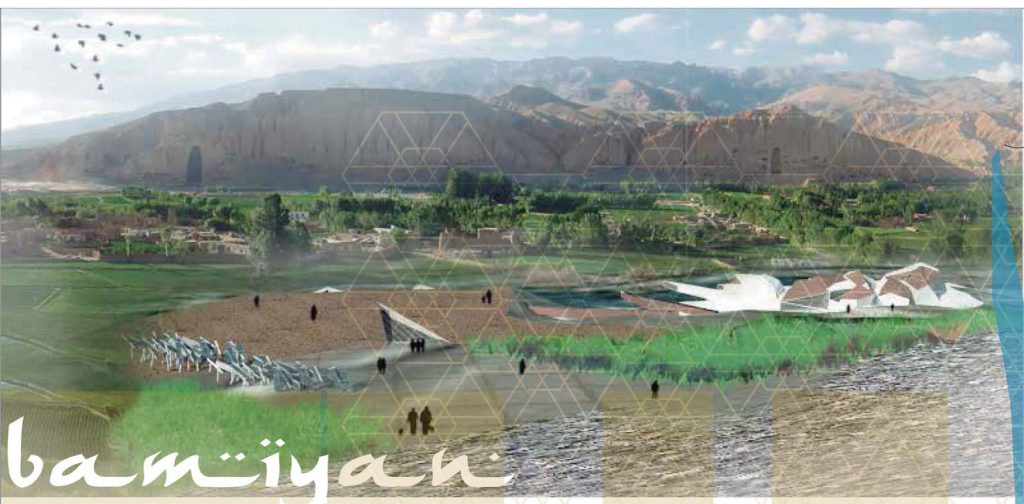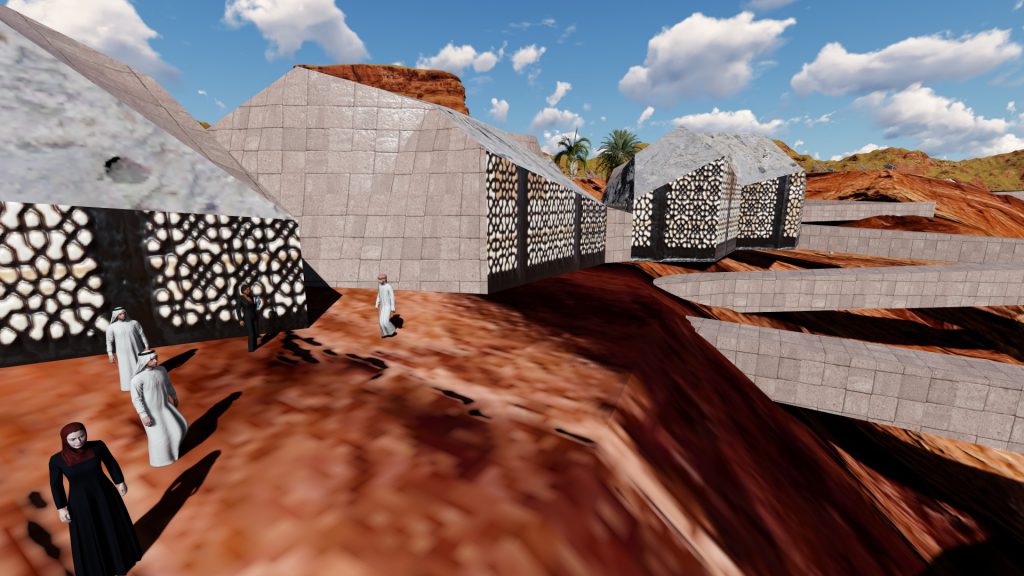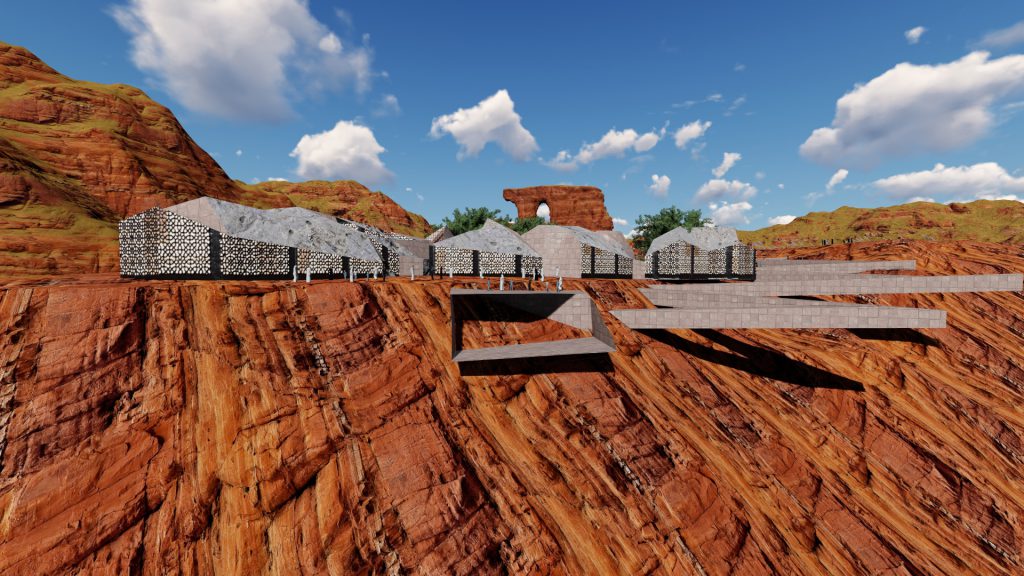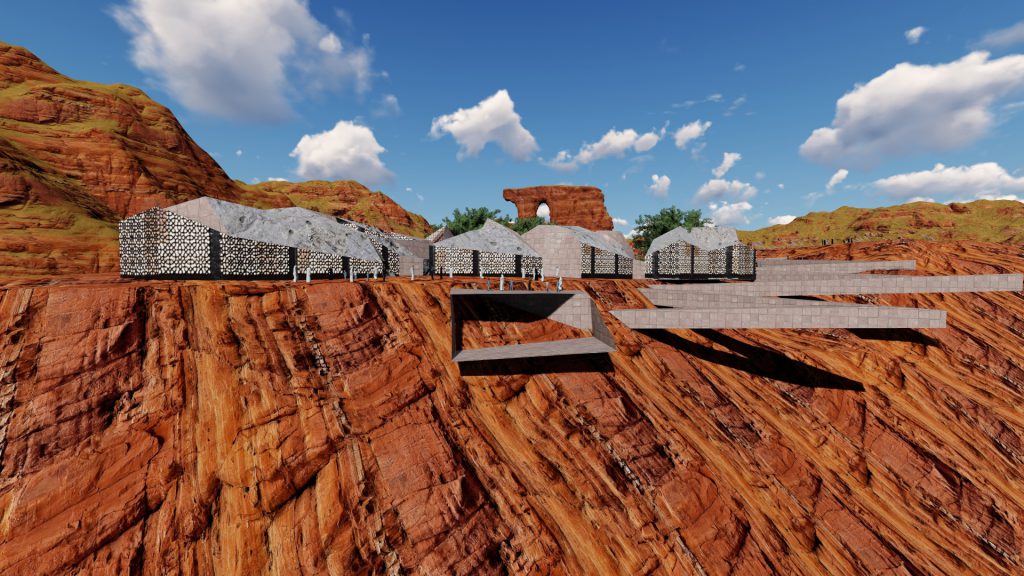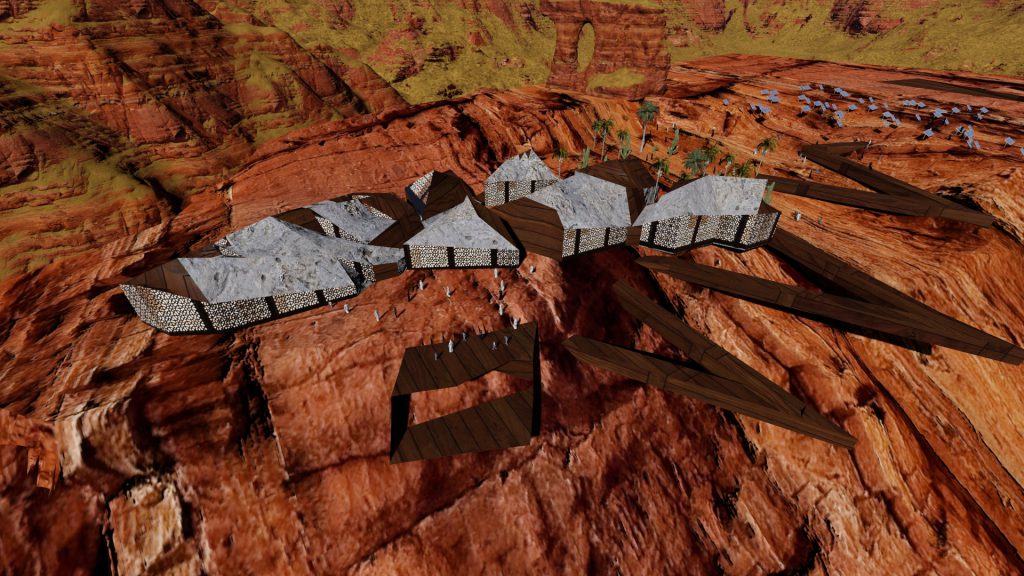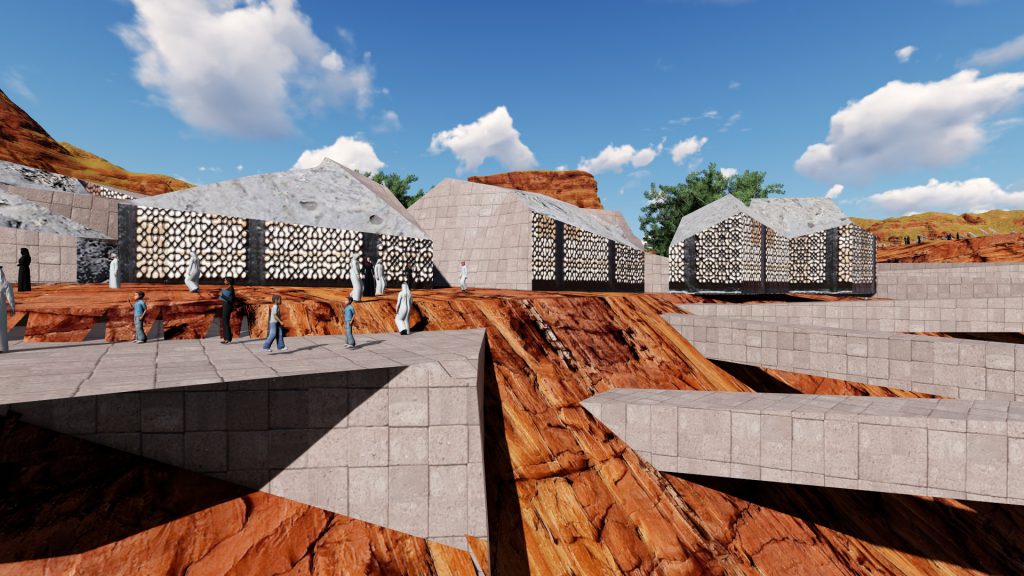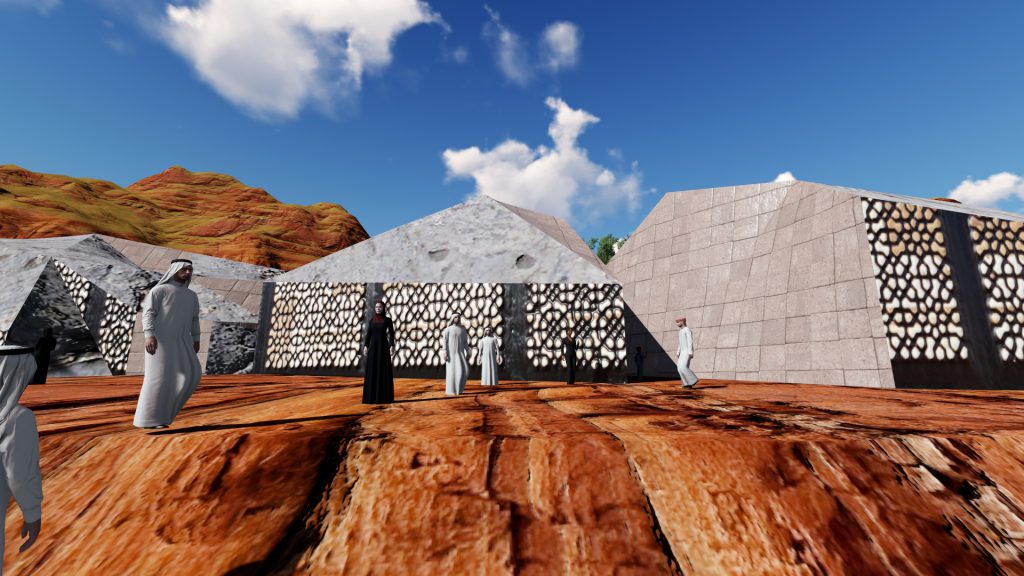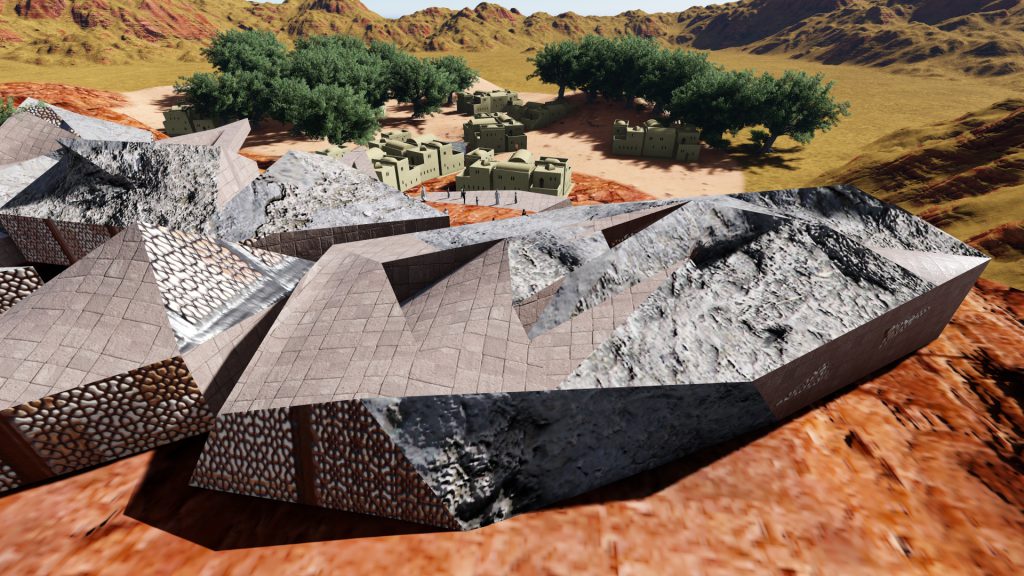 (EN)
UNESCO's mandate is to contribute in the areas of education, science, and culture for the purpose of promoting peace and reconciliation in Afghanistan. With the implementation of each of its projects, UNESCO is helping to rebuild and bring sustainable development to the Afghan nation.
The Bamiyan Cultural Centre will be a cornerstone in efforts to preserve culture, promote research and build community around culture, in order to build cohesion in a fractured cultural context. The Centre will provide space for archaeological and ethnographic artefacts from across the country and serve as a multi-purpose state-of-the art cultural complex and research facility. The building will provide adaptable space that can be used for variety of culture-related purposes, ultimately benefiting many stakeholders across a wide demographic.
Mission Concepts
Enrich community life through a variety of programs and cultural events, such as festivals, films, drama, music, dance, etc., in ways that reflect the culture of the region, disseminate culture information, and raise awareness about cultural heritage.
Provide a venue and organize cultural, educational and recreational programs in order for the public to learn and appreciate different facets of Afghanistan's heritage, history and cultural context.
Foster and cultivate cultural exchange between different ethnic groups in Afghanistan to contribute meaningfully to the spirit of multiculturalism.
Promote the creation, performance and appreciation of the arts by coordinating arts advocacy.
Serve the community by establishing, maintaining and operating a unique facility, and provide services that contribute to the vitality of the community.
Serve the democratic society by providing a public space for civil society. (Font: UNESCO | Bamiyan Cultural Centre website: http://bamiyanculturalcentre.org)
(IT)
Mandato dell'UNESCO è di contribuire nei settori dell'istruzione, della scienza e della cultura al fine di promuovere la pace e la riconciliazione in Afghanistan. Con l'attuazione di ciascuno dei suoi progetti, l'UNESCO sta aiutando a ricostruire e portare lo sviluppo sostenibile alla nazione afghana.
Il Centro Culturale Bamiyan sarà una pietra miliare negli sforzi per preservare la cultura, promuovere la ricerca e costruire comunità intorno cultura, al fine di costruire la coesione in un contesto culturale fratturato. Il Centro fornirà spazio per reperti archeologici ed etnografici da tutto il paese e servire come un multi-purpose state-of-the art culturale struttura complessa e di ricerca. L'edificio offrirà spazio adattabile che può essere utilizzato per diversi scopi legati alla cultura, in ultima analisi, beneficiando molte parti interessate in un'ampia demografico.
Mission Concetto
Arricchire la vita della comunità attraverso una varietà di programmi ed eventi culturali, come le feste, film, teatro, musica, danza, ecc, in modi che riflettono la cultura della regione, diffondere informazioni cultura, e far conoscere il patrimonio culturale.
Fornire un luogo e organizzare programmi culturali, educativi e ricreativi in ??modo che il pubblico di conoscere ed apprezzare diverse sfaccettature dell'Afghanistan del patrimonio, la storia e il contesto culturale.
Foster e coltivare lo scambio culturale tra i diversi gruppi etnici in Afghanistan per contribuire significativamente allo spirito del multiculturalismo.
Promuovere la creazione, le prestazioni e l'apprezzamento delle arti coordinando arti advocacy.
Servire la comunità attraverso la definizione, il mantenimento e gestione di un impianto unico nel suo genere, e fornire servizi che contribuiscono alla vitalità della comunità.
Servire la società democratica, fornendo uno spazio pubblico per la società civile. (Font: UNESCO | sito Bamiyan Centro culturale: http://bamiyanculturalcentre.org)
(PT)
O mandato da UNESCO é contribuir para as áreas de educação, ciência e cultura com o objetivo de promover a paz ea reconciliação no Afeganistão. Com a implementação de cada um de seus projetos, a UNESCO está ajudando a reconstruir e trazer o desenvolvimento sustentável para a nação afegã.
O Centro Cultural Bamiyan será um pilar para preservar a cultura, promover a pesquisa e construir a comunidade em torno da cultura, a fim de construir a coesão em um contexto cultural fraturado. O Centro fornecerá espaço para artefatos arqueológicos e etnográficos de todo o país e servirá como um complexo cultural de última geração e facilidade de pesquisa. O edifício irá fornecer espaço adaptável que pode ser usado para a variedade de fins relacionados com a cultura, beneficiando em última instância muitas partes interessadas em uma área ampla demográfica.
Conceitos da missão
Enriquecer a vida comunitária através de uma variedade de programas e eventos culturais, tais como festivais, filmes, teatro, música, dança, etc., de forma a refletir a cultura da região, divulgar informações culturais e aumentar a conscientização sobre o patrimônio cultural.
Fornecer um local e organizar programas culturais, educacionais e recreativos para que o público possa aprender e apreciar diferentes facetas do património, da história e do contexto cultural do Afeganistão.
Promover e cultivar o intercâmbio cultural entre os diferentes grupos étnicos no Afeganistão para contribuir significativamente para o espírito do multiculturalismo.
Promover a criação, o desempenho ea apreciação das artes, coordenando a defesa das artes.
Servir a comunidade estabelecendo, mantendo e operando uma instalação única e fornecendo serviços que contribuem para a vitalidade da comunidade.
Servir a sociedade democrática proporcionando um espaço público para a sociedade civil. (Fonte: site do Centro Cultural UNESCO Bamiyan: http://bamiyanculturalcentre.org)
THE PROJECT
Team Leader:CAROLINE AUGUSTA ROGGE GIUDICE, ANDRE LUIZ DE MAGALHAES
Team Members:LAIS RAFANTE DE LIMA GONCALVES, ANA VITORIA TEREZA DE MAGALHAES
Country:Brazil
ID:BCC1181