Register 31 Aug 2018 | Submit 07 Sep 2018 |
TAIPEI CYCLE d&i awards 2018
BRIEF
A Seal of Quality for Excellent Designs and Innovations
The TAIPEI CYCLE d&i awards was launched six years ago to create an official seal of quality as a yardstick to measure design and innovation accomplishment. Since then, the TAITRA and the TBA present the awards, while the competition is implemented by iF and has developed into one of the most highly respected design competitions for the international cycling industry. For the past six years, we received numerous entries from up to 30 different nations from around the world.

In response to the evolving trends of the bicycle industry, the TAIPEI CYCLE show will be taking on an all-new form from 2018 and has been rescheduled to take place from 31 October to 3 November 2018. Until 31 August 2018, manufacturers and designers from the cycling industry are invited to enter your designs and innovations to be put to the test by the judges in the brand-new TAIPEI CYCLE d&i awards 2018.

Categories
01. Bicycles
Racing, Mountain/Cross, Urban, Special-Purpose and Kids Bikes etc.
02. Components + Parts
Frames, Stems, Handle Bars, Forks, Tires, Wheels, Crank Arms, Electrical Components, Brakes, Gears, Saddles and Pedals etc.
03. Peripherals + Accessories
Speedometers, Water Bottles, Bells, Air Pumps, Bags, Lights, Locks, Fenders, Paints, Tool Kits, Glasses, Helmets, Bike Racks, Child Bike Seats and Sportswear etc.
04. E-bikes + Pedelecs
E-bikes, Pedelecs, Accessories
05. IoT Applications in Cycling
SCHEDULE
31 Aug 2018 Registration deadline
27 Aug -07 Sep 2018 Shipping of entries
17 Sep 2018 Self-assembly
Registrants of self-assembly and self-dismantling entries will be informed in due course about the detailed procedure.
18/19 Sep 2018  Jury session
19 Sep 2018 Jury results
Announcement at the pre-show press conference
20 Sep 2018 Self-dismantling
Registrants of self-assembly and self-dismantling entries will be informed in due course about the detailed procedure.
30 Oct 2018  Awards ceremony
30 Oct 2018 Presentation on iF WDG, promotional materials and press releases
31 Oct -03 Nov 2018 Exhibition at TAIPEI CYCLE show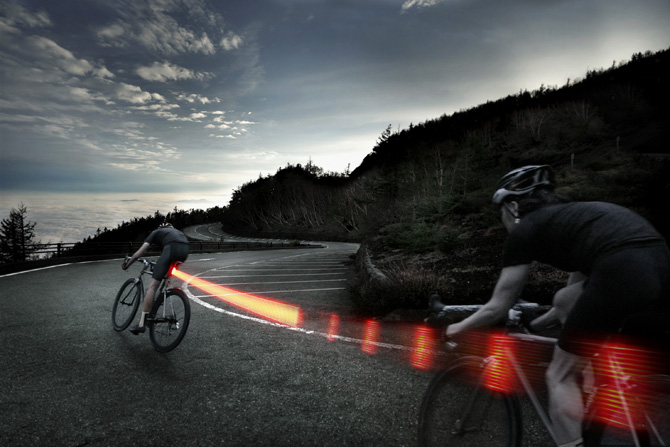 AWARDS
Award logo
Use of the TAIPEI CYCLE d&i awards 2018 logoAll winners will receive the TAIPEI CYCLE d&i awards 2018 logo, and are entitled to use this logo for commercial purposes. The best contributions will receive an additional TAIPEI CYCLE gold award logo.
Awards ceremony
Announcement at the awards ceremonyAll winners will be invited to receive certificates/trophies on stage.
Exhibition
Winning entries exhibitionWinning entries will be showcased at TAIPEI CYCLE show 2018
iF WORLD DESIGN GUIDE
Your entry will be featured in the largest design exhibition on the internet
Your award-winning entry will have a permanent home online on the by iF winners page, here in the iF WORLD DESIGN GUIDE. It will also be presented in the TAIPEI CYCLE and on the TBA official website.
AND MORE
FEES
Registration fee
TPC Exhibitors and Members of TBA – US$ 80 per entry
Non-exhibitors  – US$ 160 per entry
Fees for award winners
TPC Exhibitors and Members of TBA -US$ 1,300 per entry
Non-exhibitors  – US$ 1,800 per entry
WEBSITE
https://ifworlddesignguide.com/taipei-cycle