General Hospital
Ospedale Generale
Hospital Geral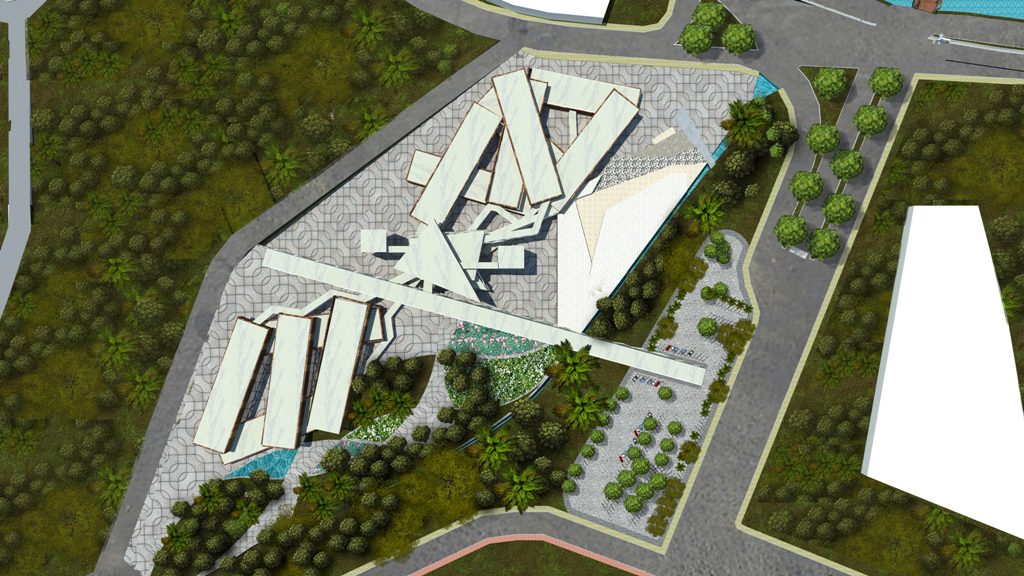 (EN)
General Hospital
Proposal for a General Hospital in the city of Poços de Caldas.
The hospital for the provision of care in basic specialties, by specialists and / or other medical specialties. It has emergency service, surgery center, administration, exams, intensive care unit, hospitalization unit and services.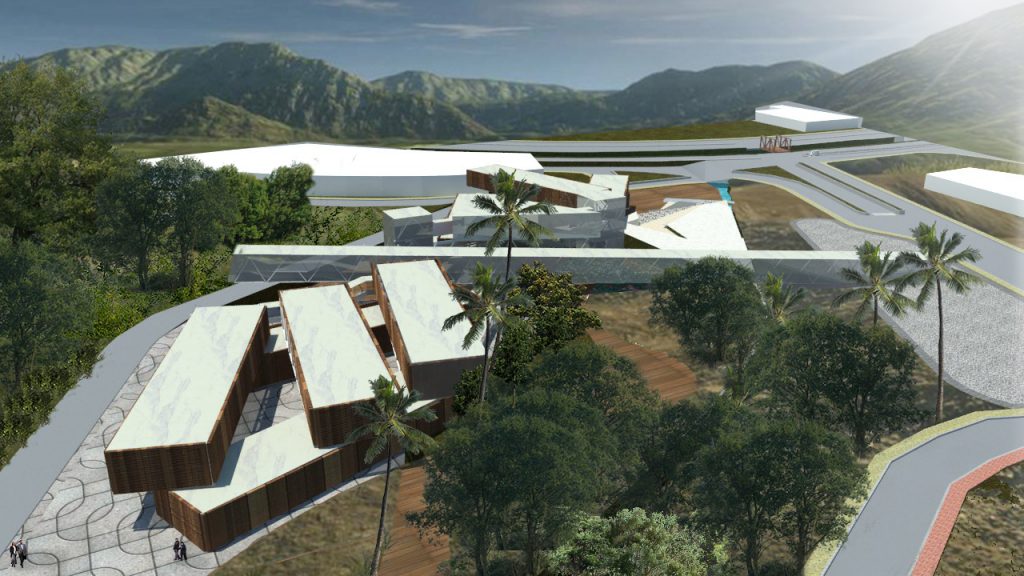 Development process
1-Diagramming
-Calculation of the areas used in a hospital
-Using the required program
-Use of mandatory legislation
2-Modulation
-Separation within each block area of the hospital
-Building of standard blocks
-Use of legislation
-Storage in hospital
-Layout
3-Fixing
-Once standard blocks are defined, insertion of blocks in the terrain unevenly
-Determination of the concept
-Elaboration of vertical and horizontal accesses
-Differentiation of accesses (restricted and public)
-Modification of the terrain
-Storage by floors
-Use of legislation
-Internal and external adjustments (relation to the environment and internal comfort of the user)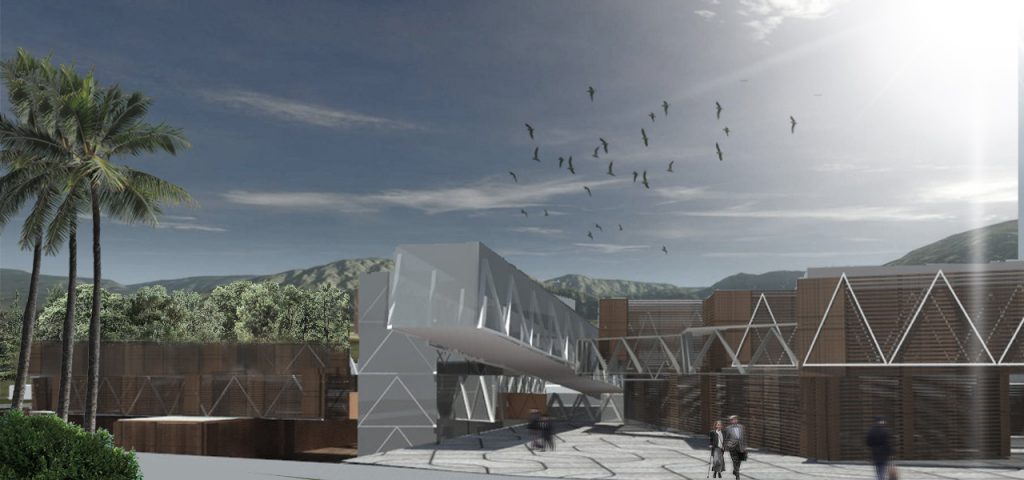 (IT)
Ospedale Generale
Proposta di un ospedale generale nella città di Pocos de Caldas.
L'ospedale per la fornitura di assistenza nelle specialità di base, da parte di esperti e / o di altre specialità mediche. Ha cure urgenti/ pronto soccorso, sala operatoria, l'amministrazione, l'esame, unità di terapia intensiva, unità di degenza e servizi.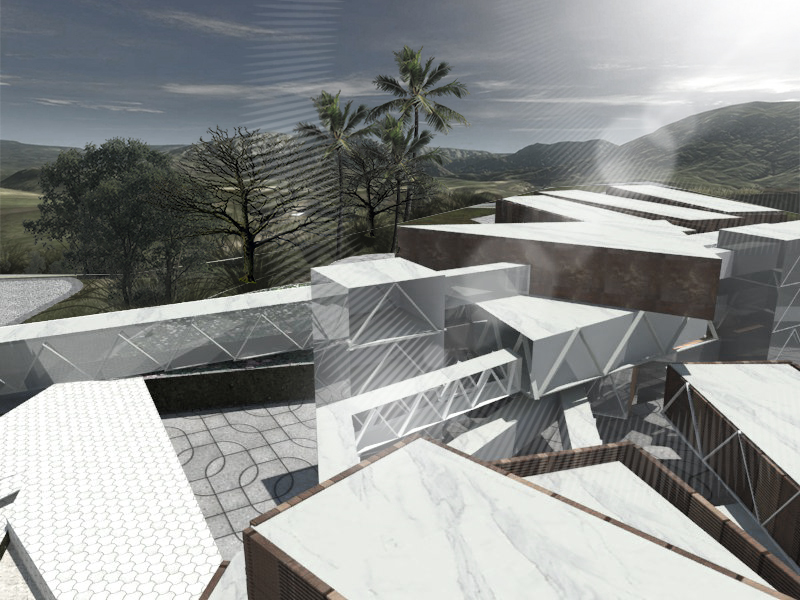 Il processo di sviluppo:
1- Diagrammi
– calcolo delle superfici utilizzate in un ospedale
-Utilizzare Il programma richiesto
-Uso Di legislazione obbligatoria
2-modulazione
– separazione all'interno di ogni zona ospedaliera in blocchi
-Creazione Blocchi standard
-Uso Di legislazione ospedale
– sectorization-layout
3-Fissaggio
-Dopo Blocchi standard definito, l'inserimento di blocchi in modo non uniforme terra
– definizione del concetto
-Sviluppo di accesso verticale e orizzontale
Differenziazione di accessi (limitato e pubblico)
– movimento terra
– sectorization per pavimenti
-Uso Di legislazione regionale
-Aggiustamenti Interni ed esterni (relazione con l'ambiente e il comfort ambientale utente interno)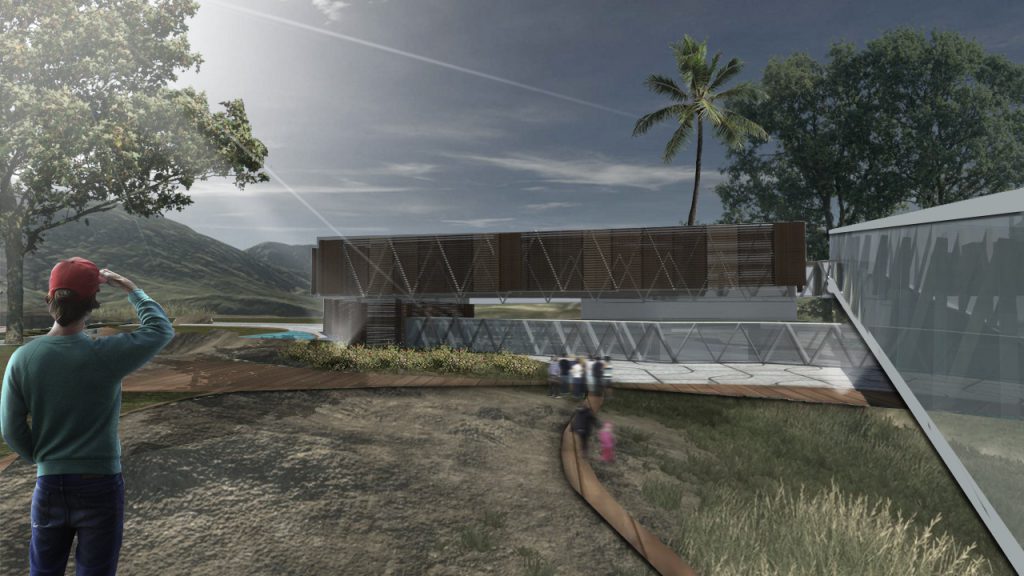 (PT)
Hospital Geral
Proposta de um Hospital Geral na cidade de Poços de Caldas.
O Hospital Geral dispõe funções para a prestação de assistência nas especialidades básicas, por peritos e / ou outras especialidades médicas. Tem atendimento de urgência / sala de emergência, sala de operações, administração, análise, unidade de terapia intensiva, unidades de internação e serviços.

O processo de desenvolvimento:
1- Diagramas
– Cálculo das áreas utilizadas em um hospital
-Uso do programa desejado
-Uso de uma legislação obrigatória
2-modulação
– Separação de cada área hospitalar em blocos
-Criação De Blocos padrão
-Uso da legislação hospitalar
– A setorização
-disposição
3 Fixação
-Depois de blocos padrão definidos, a inserção de blocos em um solo não-uniforme
– Definição do conceito
-Desenvolvimento De acesso vertical e horizontal
-Diferenciação de acesso (limitado e público)
– Construção
– Setorização dos pisos
-Uso da legislação regional
-Ajustes do Interior e exterior (relacionadas com o meio ambiente e o conforto ambiental do usuário interno)